Husband's Bonsai Garden A Growing Tribute To Late Wife
Boynton Beach resident Harvey Tatelman has had two loves — his wife Claire who died June 29 at age 92, and his hobby, bonsai landscaping.
Tatelman, 95, a former New York City fashion designer, moved to Delray Beach in 1986. One day a friend showed him a stunted tree called bonsai, the Japanese art form using trees grown in containers that originated from the Chinese practice of "penjing" centuries ago, producing dwarf potted trees.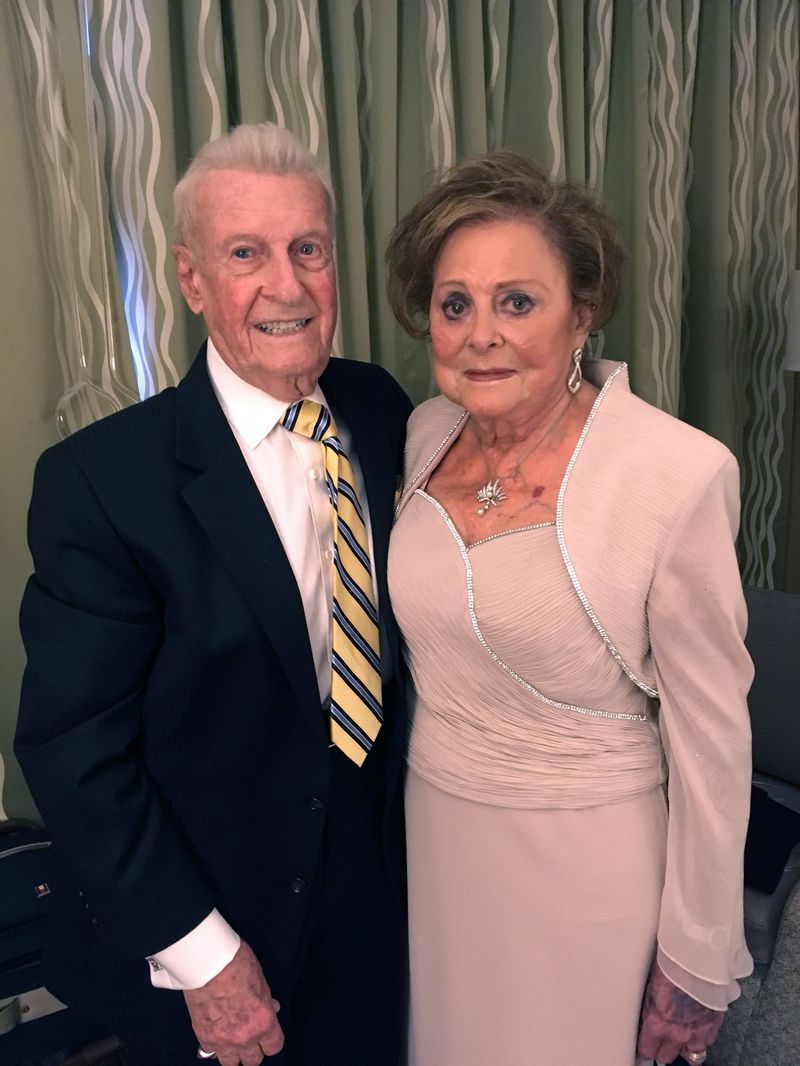 Tatelman was intrigued and learned classes were given to create these trees at the Morikami Museum and Japanese Gardens in Delray Beach. When he inquired at Morikami, he was told the classes were over but he could contact the instructor, Norman Nelson, a landscape expert. After taking several sessions with Nelson, Tatelman became proficient enough to be recruited by Nelson to help him conduct his classes. When Nelson was forced to retire because of ill health, Tatelman instructed bonsai classes at Morikami for four years.
In 2004, he and Claire moved to a new home in Boynton Beach. Tatelman visualized his backyard into a bonsai garden showplace. Within a year, he created a one-of-a-kind array of unique bonsai shrubbery, marble statuary and trees, including a recycling waterfall splashing over real large rocks.
"Claire found peace and tranquility relaxing on our patio enjoying the work of landscape art created by her husband. 'Look at the beautiful garden Harvey built for me,' Claire would say to our visitors once it was completed. She proudly shared my work with our friends and relatives," he said.
The Tatelmans were married June 24, 1950. In those days, Claire was a tall, willowy woman who declined offers to become a fashion model. She chose to concentrate on being a loving wife and mother raising a family of two sons, Jeff, now 65, and the late Hal, who would have turned 67 on July 13.
Tatelman's successful career enabled the couple to travel extensively and associate with the fashionistas of haute couture.
Claire was under the care of Trustbridge hospice services at her home during her final days.
"From my first visit, I could tell the Tatelmans were very devoted to each other. They were pleasant, friendly and accommodating," said Lake Worth resident Marilou Pabellon, a Trustbridge chaplain.
Wellington resident, Dr. Kathleen Brazzale, Trustbridge attending physician, said, "It is a wonderful thing that their love story lives through his bonsai garden — a living, breathing, soothing environment that needs constant nurturing, gives great joy, and matures and changes over time. It seems like a testament to their life together. I hope tending to this magical oasis gives her husband a sense of peace over the coming months and years as he grieves."
Visit the post here.