Founded in 1952, the University of Miami Leonard M. Miller School of Medicine serves as a regional partner by providing excellence in medical education and delivering high-quality care to more than 400,000 patients each year through UHealth-University of Miami Health System. The school's 1,200 faculty physicians have earned international fame for leading-edge research, patient care and biomedical innovations. Faculty members participate in more than 1,500 ongoing research projects funded by more than $200 million in external grants and contracts. The school's specialty facilities are consistently ranked among the best in the nation. In addition to the parent medical campus in Miami, The Palm Beach Regional Campus at JFK Medical Center and The West Palm Beach Veterans Administration are home to Internal Medicine Residency, General Surgery Residency as well as the Hospice and Palliative Medicine Fellowship.
Located in the heart of Palm Beach County, HCA Florida JFK Hospital is a 558 - bed acute care medical/surgical, outpatient center and medical office complex with over 500 physicians and 2,200 employees. The facility is a respected leader in cardiovascular and oncology services, bariatrics, orthopedics, neurosciences and women's health services. HCA Florida JFK Hospital is the only hospital in the county to be accredited by the Society of Chest Pain Centers as a designated Chest Pain Emergency Center as well as being accredited by Joint Commission as Palm Beach County's only comprehensive Stroke Center. The American College of Surgeons has accredited the Comprehensive Cancer Center at HCA Florida JFK Hospital as a Comprehensive Community Cancer Center. The University of Miami/HCA Florida JFK Hospital Palm Beach Regional Graduate Medical Education Consortium began an Internal Medicine Residency program in 2008 and subsequently a General Surgery Residency and Cardiovascular Fellowship. In partnership with the West Palm Beach VA, JFK is one of the host sites for 66 internal medicine residents in Palm Beach County.
The West Palm Beach VAMC, the facility some 20 minutes from JFK, is an eleven year old modern facility, caring for approximately 70,000 veterans in Palm Beach County. West Palm Beach Veterans Affairs Hospital is considered to be one of the most highly regarded VA hospitals in the country. Its full-time department of medicine includes 66 physicians, 20 of whom are hospitalists and the remainder of whom are subspecialists. The Primary Care Department, directed by an internist, also includes dermatologists and neurologists. With its EMR and routinely measured patient outcomes, it is repeatedly recognized as an efficient facility committed to quality care. Many of its full-time staff have been recruited from previous training programs or academic departments. The leadership of the facility has been committed to developing training programs. It is a short distance from the Scripps Florida Research Institute.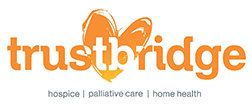 Since 1978, Hospice of Palm Beach County and Hospice by the Sea have defined compassionate, not-for-profit hospice care, serving over 200,000 families in the Palm Beach and Broward counties. In 2014, Trustbridge Health was created to combine these two innovative organizations and their affiliates. Serving an average of 1,900 patients daily, Trustbridge Health's hospice programs go above and beyond what Medicaid, Medicare, or private insurance provide under the normal hospice benefit, such as clinical massage therapy, music therapy, and an extensive grief support program. Through an interdisciplinary approach to care and an open access philosophy, the hospice care group works with each patient's primary physician to enhance the end-of-life experience. Every case is managed by a registered nurse, who is assisted by certified nursing assistants, social workers, spiritual care counselors, music therapists, bereavement counselors and volunteers.
For details about fellowship program requirements and assignments, please visit our Fellowship Program page.
The Fellowship Program is grateful to the Trustbridge Hospice Foundation, Inc., and the Alice Busch Gronewalt Fund B, which is a donor advised fund administered through Palm Health Foundation.