Hospice Care Eligibility
Patients qualify for hospice care when they have a diagnosis or combination of conditions that result in a 6-month prognosis if the terminal illness runs its normal course.
Dependence on others for Activities of Daily Living is often a strong indicator of the need for hospice care.
No Case is Too Complicated
We admit all patients who are eligible for hospice care, regardless of physical condition or ability to pay. We are among only 4% of hospices nationwide admitting patients who need discretionary, non-curative treatments for comfort, such as radiation, chemotherapy, transfusions and IV medications.
24/7 Comfort and Support for Your Patients & Families When physical symptoms are well-controlled, patients can concentrate on meeting their emotional and spiritual needs.
Pain and symptom control
Regular nursing visits
Caregiver guidance and support
Emotional and spiritual support for the family
Delivery of medications, equipment and supplies
Complementary therapies
Partnering With You
During the final six months of life, we can help you reduce hospital readmissions and improve patient-family satisfaction.
We can assist you with difficult end-of-life care discussions.
You can continue to be involved in your patients' care.
You can continue to bill after you refer to us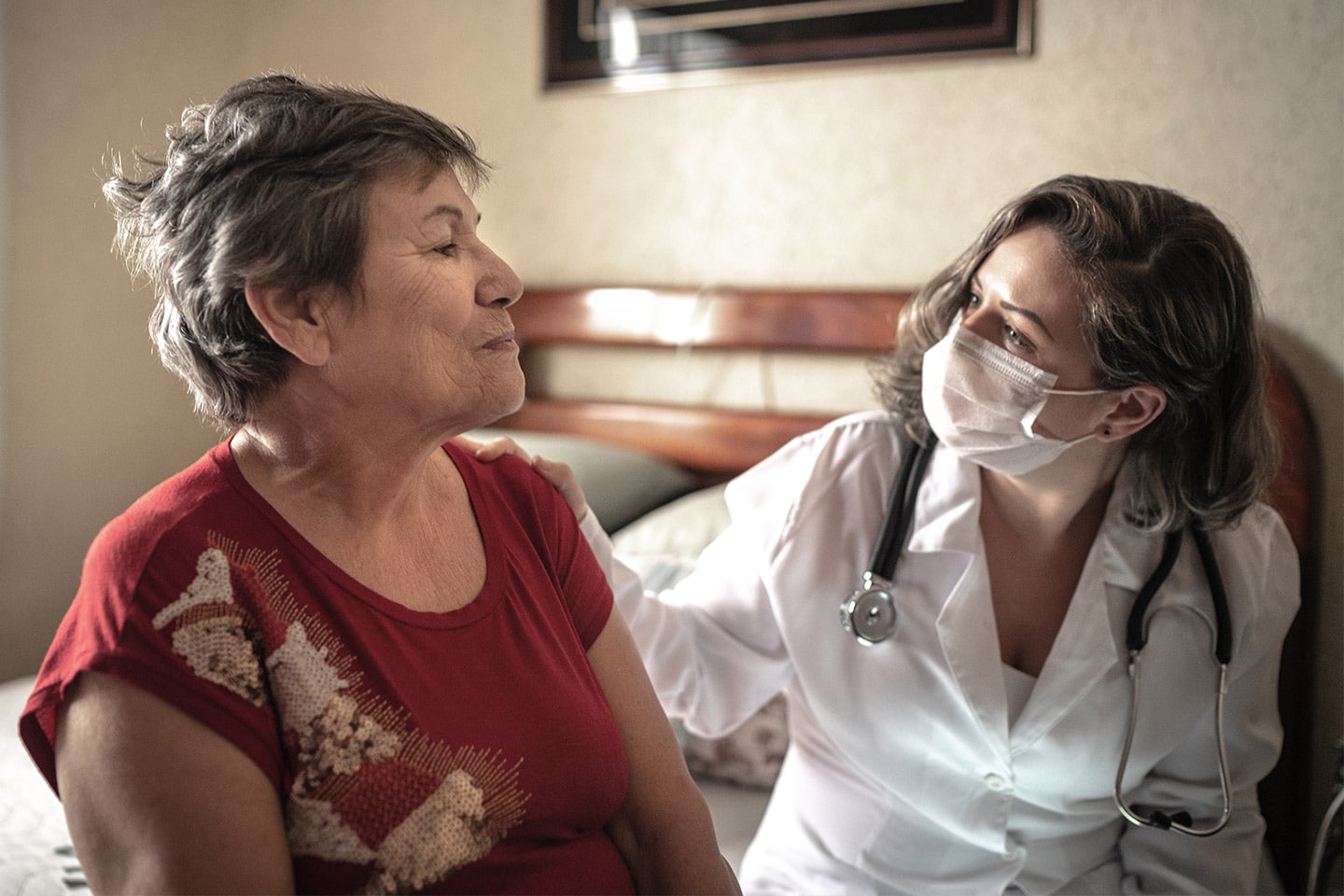 Common Indicators of Functional Decline
Decreased oral intake/difficulty swallowing
Frequent ER visits or hospitalizations
Persistent weight loss
Respiratory distress
Increased pulmonary or pedal edema
Hypoxia • Decreased mobility
Altered mental status
Uncontrollable Pain
These guidelines above are a tool to help you determine when your patients meet clinical guidelines for hospice eligibility.
If you or someone you love has been diagnosed with serious illness, you can rely on the compassionate professionals of Trustbridge.