The Hospice Angels program recognizes individuals that demonstrate an exceptional commitment to our Foundation. Hospice Angels provide much needed financial support for the patient care programs and services offered by Trustbridge which are not covered by Medicare, Medicaid or private insurance. Through their generosity, we are able to continue to provide the quality end of life care we are renowned for.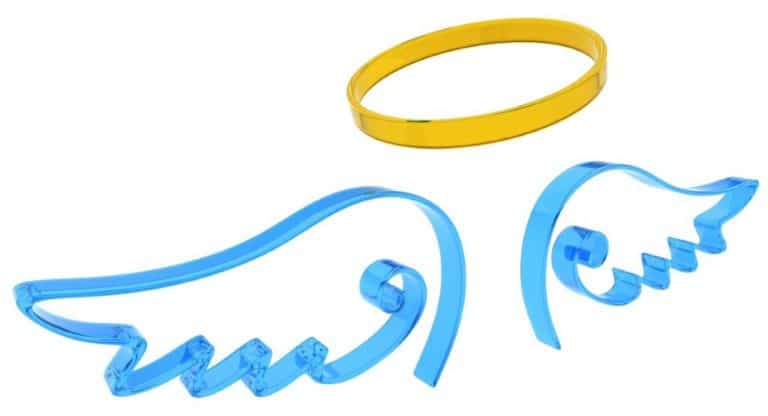 Hospice Angels are individuals who make an annual contribution of $1,200 or above. This level of giving allows you to become a partner in delivering quality end of life care by funding specialized programs and services that help to alleviate the stress of caring for a family member, freeing them to spend precious time with their loved one. Our complex care management provides non-curative palliative treatments such as radiation, chemotherapy, dialysis, and transfusions to relieve pain and anxiety.
Why Are Hospice Angels So Important?
Although Medicare, Medicaid and private insurance cover most of the basic costs of hospice care, the following programs rely entirely on the generosity of our donors:
Comfort Care – Patients and families can benefit from continued treatments for their comfort including chemotherapy, radiation, intravenous medications and blood transfusions.
Bereavement Services – Individual and group bereavement programs for our patient's surviving family members – children, teens and adults. Open to everyone in the community, our Nature of Grief series provides valuable information on the grief process.
Charitable Care – We are committed to providing expert care and support to those in our community who are under-insured or uninsured.
Music Therapy – Designed to alleviate pain and stress, enhance mood, stimulate memory recall and provide unique opportunities for interaction and emotional intimacy.
By becoming a Hospice Angel, your tax-deductible gift will help to ensure that hospice care is available to everyone who wants and qualifies for our services, regardless of their ability pay. It allows Trustbridge to continue its legacy of compassionate care for all of the members of our community.
Become a Hospice Angel today. Call Michele Sculac at 561-494-6881
A special thank you to our current Hospice Angels
Marilyn Greenberg
Hy Goode
Conrad J. Schmitt
Anonymous
Marcia Albright
Mr. & Mrs. Lawrence H. Anderson
Mrs. Lois W. Bachman
Elinor Belfer
Mrs. Ralph Leslie
Mr. & Mrs. Charles Cabela
Joan K. Eigen
Findlay Galleries
Mr. & Mrs. Brian Glaeser
Marilyn G. Greenberg
Gutterman Warheit Memorial Chapel
Tricia Poest King
Douglas M. Kinney
David Leinwand
Mr. Werner Lurtz
The David & Sondra Mack Foundation
Zelda & Allen Mason
Pamela J. Murphy
Joni Sheetz
Milton & Iris Shlansky
John & Jeanette Staluppi
Frank & Maureen Wilkens