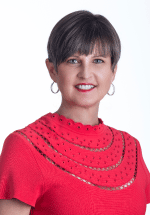 Deborah Johnson, CFRE
President
(561) 494-6885 | djohnson@tbfdn.org
Deborah Johnson, CFRE joined the Trustbridge Hospice Foundation as the President in August 2022. Deborah is a passionate believer in people, purpose, and the power of philanthropy.
She has dedicated her 25-year career to serving non-profit organizations, or as she likes to say, "for-purpose "organizations. Deborah sees fundraising and development as a sacred opportunity to align one's personal values and purpose to help solve humanity's most pressing problems. Prior to joining Trustbridge she worked with the Boys & Girls Clubs of Martin County and the Everglades Foundation.  She brings extensive experience in fundraising, communications, strategic planning, and non-profit leadership.
Ms. Johnson is the Co-founder of Impact the Palm Beaches, a women's collective giving network that funds $100,000 high impact grants to local non-profit organizations.  Since its inception, it has awarded $830,000 in transformational giving to the community. She is also a member of Impact100 Martin County. Additionally, she has held several board leadership positions including Girl Scouts of Southeast Florida, American Heart Association, Florida Public Relations Association, the Big Heart Brigade, Association of Fund-Raising Professionals, Rotary International Foundation, and the Treasure Coast Planned Giving Council. She has also worked on several state and local level political campaigns.
She is accredited through CFRE (Certified Fund-Raising Executives) International, where she is one of only 6,800 professional fund raisers worldwide that hold the designation. The designation is awarded to individuals who have achieved the highest levels of skill and knowledge in the profession.
Mark Huntley
Chief Financial Officer
(561) 227-5104 | mhuntley@trustbridge.com
Mark joined Trustbridge in March of 2017 as Chief Financial Officer, bringing more than 25 years of experience in the healthcare management and insurance space.
He has extensive leadership in the healthcare field including: profit and loss performance, business strategy and market development, investment and treasury operations, network operations, underwriting and actuary management, long-term capital planning, risk adjustment, claims and customer service operations and ensuring operational performance with state and federal regulatory agencies and external auditors.
Mark's professional experience includes: Chief Financial and Operating Officer of First Care Health Plans; a provider owned plan where he was responsible for all aspects of finance and operational functions, Chief Financial Officer-USA at Allianz Global Assistance; where he was responsible for the company's financial operations, and Vice President of Finance/CFO of First Health Services Corporation; the public sector subsidiary of a managed care company. He also served as a board member for the Jefferson Insurance Company from 2007 to 2012.
A Certified Public Accountant, Mark earned a Bachelor's Degree in Accounting from LeMoyne College.
Valerie Vitale
Vice President Trustbridge Hospice Foundation
(954) 315-6788 | vvitale@tbfdn.org
Valerie Vitale joined the Foundation in 2017 as the Executive Director, Broward and now serves as Vice President.  In her role, she provides leadership to the Foundation's advancement programs in Broward County and oversees the Foundation's Planned Giving Program. 
Valerie has over 25 years of successful and diverse non-profit fundraising, development, board development, programmatic and management experience. Her previous experience includes working for Suncoast Hospice, Best Buddies International, Special Olympics Broward County and the March of Dimes. She received her Bachelor's Degree from the University of South Florida and a Master's Degree from Florida State University.
Active in our community, Valerie serves as a Board Member & the Entrepreneurship Council Chair for the Greater Fort Lauderdale Alliance, Board Member for the Fort Lauderdale Aviation Board, Member of the Greater Fort Lauderdale Chamber of Commerce Healthcare Council, former Chair of Women Leading Broward, Leadership Hollywood and Leadership Broward.
Allyson Harman
Area Director of Philanthropy
(561) 762-8961 | aharman@tbfdn.org
Allyson Harman joined the Foundation in 2023 as Area Director of Philanthropy for Palm Beach County. Allyson has nearly twenty years of fundraising experience, specializing in healthcare philanthropy. She has a successful track record in major gift fundraising, planned giving, board and volunteer recruitment, and special events. Her previous experience includes working for National Jewish Health, the American Heart Association, and Boca Raton Regional Hospital Foundation. She is a South Florida native and holds an undergraduate degree from the University of Miami and a Master of Fine Arts degree from New York University.
Allyson is dedicated to serving our local community and improving people's lives around the world. She serves on the Executive Board of Kindness Matters 365, and is a volunteer for many local non-profits.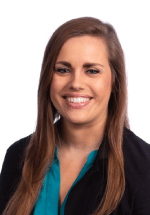 Brittney Farwell
Philanthropy Manager of Broward County
(954) 315-6789 | bfarwell@tbfdn.org
Brittney Farwell joined the Foundation in December 2018 as Philanthropy Manager of Broward County. In her position, Brittney is responsible for raising funds that support the Foundation's special programs and services, as well as work with the Executive Director to develop the fundraising campaigns and special events in Broward County. Brittney has almost 10 years of combined experience in the non-profit and event industry. Her previous experience includes working with the American Heart Association and 360 Destination Group. She received her Bachelor's Degree from the University of Central Florida's Rosen College of Hospitality Management.
Brittney is a South Florida native and grew up in Broward County. She is actively involved in the community through her participation in local groups and organizations and most recently served on the Leadership Team for Emerge Broward.
Aubrey Fleming
Special Events Coordinator
(561) 494-6894 | afleming@tbfdn.org
Aubrey Fleming joined the Trustbridge team in September 2021 as the Digital Marketing Specialist. She has since transitioned into her new role in the Foundation as the Special Events Coordinator.
Aubrey is responsible for development, implementation, coordination and evaluation of fundraising and community outreach events to support the Foundation's programs and services. She works closely with the Area Director of Philanthropy to develop special events in Palm Beach County.
Aubrey has over 10 years of combined experience in the non-profit and sales/marketing industries, with a focus in the Marine Industries Association of Palm Beach County. She received her Bachelor's Degree in Political Science from Florida State University. 
Aubrey is a South Florida native and grew up in Palm Beach County. She has been actively involved in her community by participating in local groups and organizations such as Sunfest and the Palm Beach Holiday Boat Parade.