At Club Seahorse, campers have one thing in common – they all know what it is like to experience the death of a loved one. Club Seahorse provides a support system for children and teenagers in Palm Beach and Broward Counties who are grieving the death of a loved one. We spend time together learning to cope with our grief through peer support and fun activities with trained counselors. We provide children and teenagers the opportunity to learn to recognize and validate feelings, identify safe ways to express grief, and recognize that having fun and celebrating are still a part of life.
Trustbridge's Club Seahorse is open to children and teenagers ages 10 – 17 (18 if still in high school) who have experienced the death of a loved one more than 3 months ago, as of date of camp. If your child or teenager has experienced a death more recently, please call us at 561-227-5175 for information on how we can help.
All CDC guidelines will be followed to ensure the safety of staff and campers.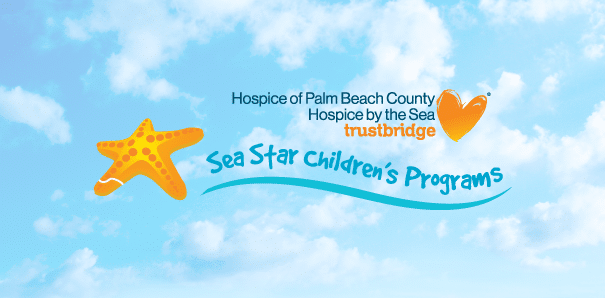 Club Seahorse 2022
Saturday, October 29th (9 am – 3 pm)
*Camp hours subject to change
FAU Challenge Course
Volusia St, Boca Raton, FL 33431
Located on Florida Atlantic University's Boca Raton Campus.
Send applications to:
Trustbridge Bereavement Center
300 Northpoint Parkway, Suite 305
West Palm Beach, FL 33407
You can also scan and email to BereavementEvents@trustbridge.com or fax 561-273-2267.