The music internship program is one of the largest programs of its kind in the nation. It is sponsored by the Addison Hines Charitable Trust. Through the internship, graduates from approved music therapy programs can get the clinical experience required for board certification as they help hospice patients and families.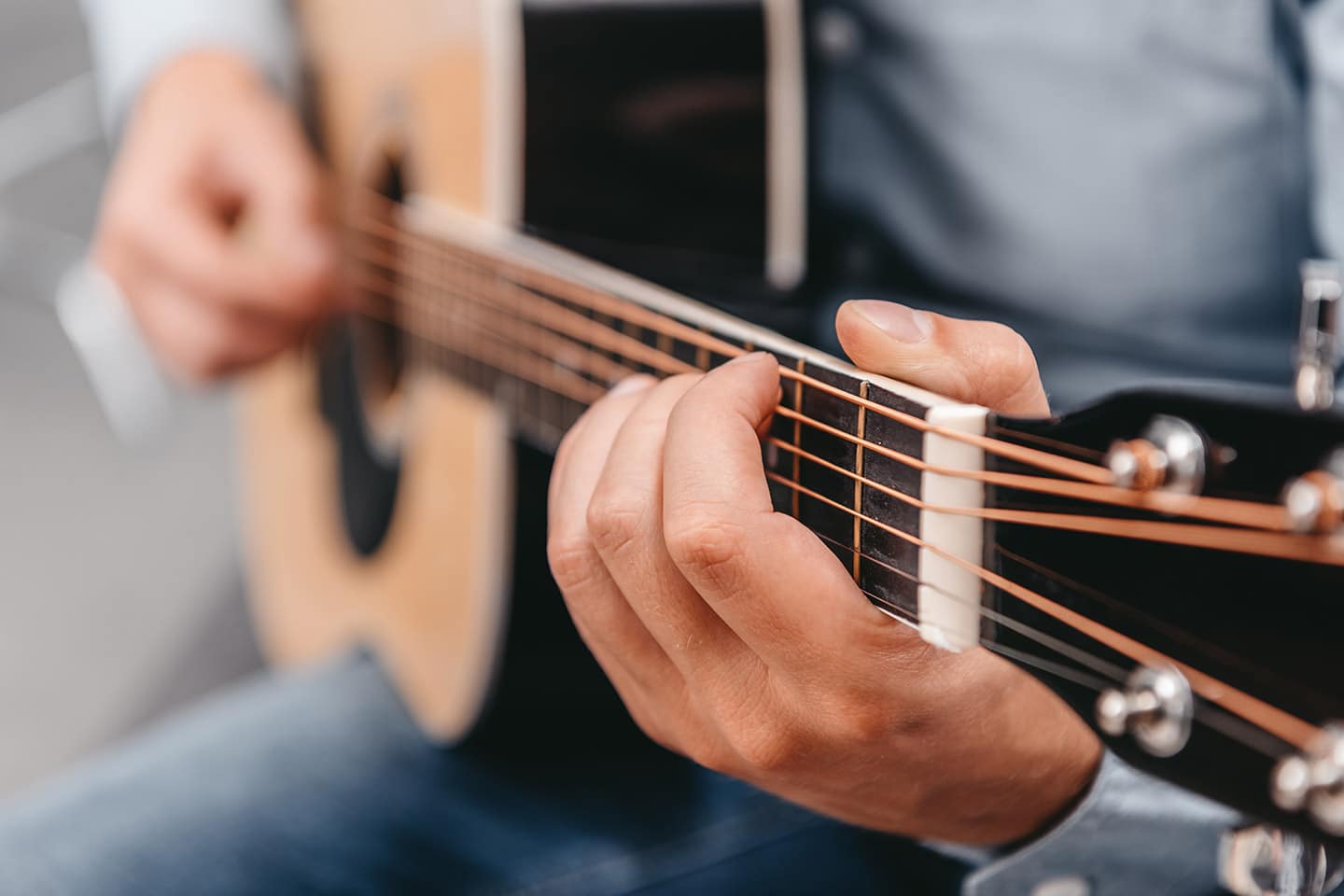 We currently provide a 28 week, 1,040-hour clinical placement to 4 interns per year starting in January and June. Each start date offers two intern slots based in Palm Beach County.   Internship candidates who are seeking music therapy board certification and have attended an AMTA-member college or university are welcome to apply.
"My internship at Trustbridge was life changing. This internship helped me fall in love with music therapy all over again and helped me figure out what kind of music therapist I would like to be."
~ Alissa Giannettino
Interns at Trustbridge conduct sessions with patients facing terminal illnesses and their families. The internship experience includes observation, coleading, an independent caseload, supervision, special projects, education programs, and an individualized approach to each student's educational needs.
"Interning with Trustbridge is one of the best decisions I've ever made! The environment is one that is safe yet challenging. I was equipped with all the tools I needed to become a successful music therapist!"
~ Shenika Davis
The Music Therapy department at Trustbridge is one of the largest of its kind in the country, with 6 full-time positions. Music therapists work closely with other members of the interdisciplinary group including physicians, registered nurses, social workers, spiritual counselors and volunteers.
"The amount of support/supervision and opportunity to learn from other music therapists are the gems of this internship."
~ Woon Tyen Lim
Interns have access to an extensive collection of resources and educational presentations. Online courses available include Religious Beliefs and Traditions at End of Life, Effective Communication, Understanding and Managing Pain, Grief and Loss: Caring for the Bereaved, and much more. The Music Therapy department provides monthly clinical meetings and quarterly continuing-education presentations. We also have a large inventory of instruments and equipment.
"I could not imagine a better, more fulfilling internship. The opportunities I was able to take advantage of during my time at Trustbridge gave me an incredibly broad and adaptive skill set."
~ Molly Glibbery

Upcoming openings and deadlines
Please contact Josie Brown if you plan on applying or would like to schedule a site visit. Start dates are often flexible.
June 2024: 
Application Deadline: March 15, 2024
2 vacancies available
January 2025: 
Application Deadline: September 1, 2024
2 vacancies available
All applications must be received in full (including transcripts and letters of recommendation) by the application deadline in order to be considered.
For more information contact:
Josie Brown, MT-BC, NMT
Music Therapy Manager
550 W Cypress Creek Rd Suite 550
Fort Lauderdale, FL 33309
(561) 670-5874
jbrown1@trustbridge.com