Music therapy is a recognized health profession that is proven to relieve physical symptoms, enhance mood, stimulate memory recall, and provide unique opportunities for interaction and emotional intimacy for families in hospice care.
Symptom relief through music
This soothing, non-invasive therapy creates a physical and emotional connection that improves quality of life as it relieves:
Pain
Respiratory distress
Depression
Agitation
Anxiety
When music therapy is included in the care plan, a music therapist assesses your loved one and designs an individualized program. Some of the techniques used during therapy sessions include:
Music-assisted relaxation
Movement
Songwriting
Singing favorite songs, accompanied by an instrument
Recording songs on a CD for the family
An opportunity to share emotions and memories
Music therapy sessions can be very effective and rewarding ways to communicate with your loved one as you share feelings and memories.  This communication is especially meaningful with loved ones who have memory loss.
"Music can lift us out of depression or move us to tears - it is a remedy, a tonic, orange juice for the ear. But for many of my neurological patients, music is even more - it can provide access, even when no medication can, to movement, to speech, to life. For them, music is not a luxury, but a necessity."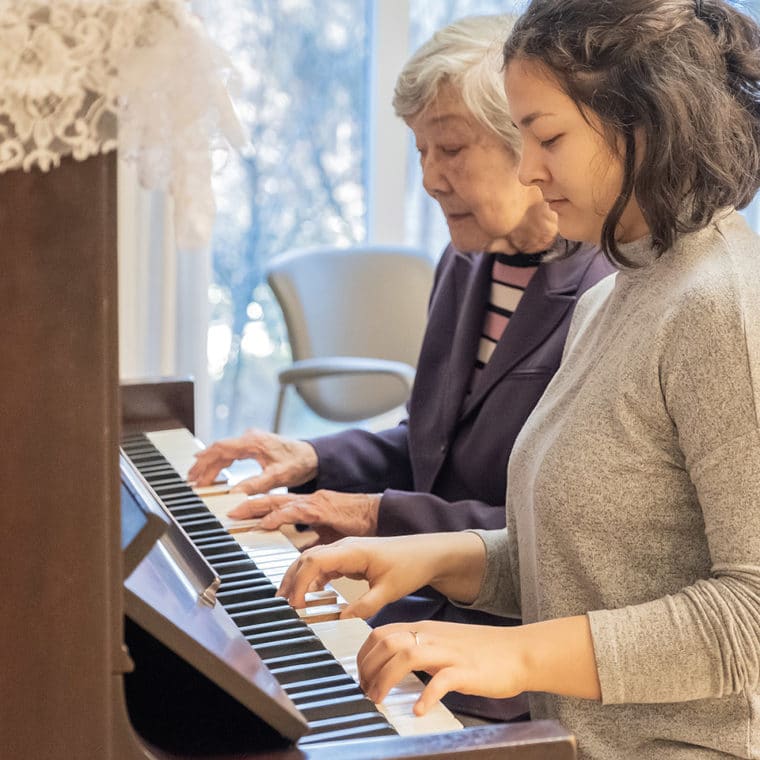 If you or someone you love has been diagnosed with serious illness, you can rely on the compassionate professionals of Trustbridge.