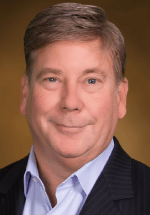 William "Bill" Quinn II
Chairman
Bill Quinn is a Director - Southeast Florida for Dignity Memorial affiliated Funeral Homes, Cemeteries, and Crematories. Originally from New York, Bill moved to Florida after selling his family funeral homes. As a fourth-generation leader in the Funeral and Cemetery profession, he is a Visionary leader with a proven track record of success. Achieving goals, overcoming challenges, developing people, and building teams are what drive him. Bill and his family have been residents of Palm Beach County since 2000.
Bill's education includes Nassau Community College and American Academy McAllister Institute of Funeral Service in New York City, NY where he received his degree. He has formerly served or is actively serving on multiple Boards, including Chairman of the Board of the Hospice of Palm Beach County/Trustbridge Hospice Foundation, St Mary's Medical Center and Palm Beach County Emergency Medical Services, Variety Boy's and Girl's Club of Queens, Inc.
Bill is also a 2009 graduate of Leadership Palm Beach County and a member of the Florida Cemetery Cremation and Funeral Association Government Affairs Committee.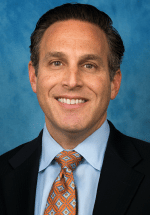 Randy Levitt
Vice Chair
Randy Levitt is a Senior Vice President and Family Wealth Director at Morgan Stanley's Palm Beach Gardens offices. Mr. Levitt first joined Morgan Stanley in 2001 after a successful career in Taxation and Estate Planning with Deloitte & Touche LLP. He is both a Certified Public Accountant and a Member of the Florida Bar.
Originally from Miami, Randy relocated to Colorado where he earned his Bachelor of Science degree majoring in Accounting and Finance from the University of Colorado. After graduation, Randy sat for and passed the Certified Public Accountant examination. Looking to get back to warmer weather, Mr. Levitt continued his education at the University of Miami School of Law where he earned his Juris Doctor (Cum Laude). Upon graduating, Randy sat for and passed the Florida Bar.
John Mullen
Treasurer
John Mullen, MBA, is a business executive who produces sustainable results, including C-Level business turnaround, company transformations, and high revenue/profit growth.  He has substantial experience in leading multi-site distribution, retail and manufacturing enterprises in Fortune 500, Private Equity and entrepreneurial environments. For instance, he successfully led Inaugural Safety efforts in an $80 Billion retail firm.
An adviser to middle market and high cap PE companies, John brings C-Level Board experience and expertise in Lean Operations, Profit and Loss, Business Development, Strategy Development and Mergers and Acquisitions.
John earned a Masters of Business Administration from Emory University.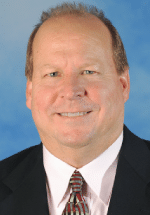 Thomas G. Burns
Secretary
Thomas G. Burns, CPA, is an accounting consultant with more than 36 years of professional accounting, finance and consulting experience. Tom received his Bachelor of Science in Accounting degree in 1980 from Florida State University. 
Upon graduating, he worked as a Certified Public Accountant at Ernst & Young, LLP in West Palm Beach, where he remained for 13 years. He then served as Chief Financial Officer for Hydron Technologies before becoming a Partner at Cocuy, Burns & Co., P.A., a full-service public accounting firm located in Wellington, FL. Tom remained at Cocuy, Burns & Co. for 16 years before leaving to open his own accounting consultancy company.  
Tom is active in the Palm Beach County community where is has served on the Boards of such organizations as SunFest of Palm Beach County, Palms West Chamber of Commerce, Holy Trinity Episcopal Church, American Heart Association Florida Affiliate, American Heart Association of the Palm Beaches and YMCA of the Palm Beaches.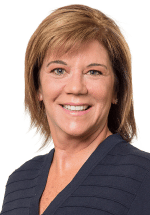 Kristin Ahr, Esq.
Director
Kristin Ahr has been practicing law in Florida for more than twenty years. At Nelson Mullins Broad and Cassel, her practice is focused on employment litigation and compliance, and commercial litigation. She serves as counsel to a broad range of clients, public and private, in both federal and state courts, as well as before administrative agencies, and alternative dispute resolution forums.
Kristin represents local, national and international businesses, management and individuals in employment-related matters, including discrimination and harassment and claims involving age, disability, race, sex, pregnancy, religion, marital status and national origin under federal, state and local laws, as well as claims under the Fair Labor Standards Act (FLSA) and state and federal whistle-blower statutes. She has experience in cases involving breaches of restrictive covenants (non-compete and non-solicitation), misappropriation of trade secrets, tortious interference and claims under the Computer Fraud and Abuse Act (CFAA).
A frequent writer and speaker on topics related to labor and employment, Kristin has given many presentations to clients and community organizations, including, for example, several on non-compete agreements, physician employment agreements and sexual harassment in the workplace. She is also well-versed to speak and advise on public American with Disabilities Act (ADA) accommodations, including website/online accommodations. Kristin's education includes University of Miami School of Law, J.D., cum laude; and Boston College, B.A.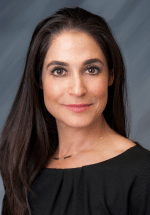 Heather Miller, Esq.
Director
Heather S. Miller is Of Counsel for Nelson Mullins Riley & Scarborough LLP. Mrs. Miller joined the firm after more than a decade of a successful career as a healthcare regulatory and transactional lawyer.
Originally from New York, Heather moved to Florida after graduating from law school. Following graduation, she sat for and passed the New York Bar Exam before relocating to Florida and successfully passing the Florida Bar Exam. Heather earned her Juris Doctor from Brooklyn Law School; M.B.A. from Baruch-College, Zicklin School of Business; and B.A. from University of Wisconsin-Madison.
Randy Nobles
Director
Randy Nobles has extensive experience in finance and non-profit leadership. He started his career as a graduate of Eastern Michigan University with Comerica Bank's High Potential Management Training Program. Quickly climbing the ranks and acquiring a degree from the University of Wisconsin School of Banking, he built a successful, 32-year career with Comerica, focused on Wealth Management and the Business Banking Segments. Under Randy's leadership as Florida Market President, Comerica's assets grew from $107 million to $1.9 billion.
After his accomplished career in banking, Randy joined Croskey Lanni, PC a Michigan-based CPA and business advisory firm. He later led the firm's Florida business initiatives and established a presence in the marketplace while serving as Chief Client Strategist.
Throughout his career, Randy has been dedicated to community service. In 2016, he was named CEO of Habitat for Humanity, South Palm Beach County. In this role, Randy oversaw the agency's mission while subsequently implementing new strategies for fundraising and community awareness. He has formerly served or is actively serving on multiple Boards, including: the Greater Boca Raton Chamber of Commerce (Past Chairman); YMCA of South Palm Beach County (Past Chairman); Trustbridge; West Boca Medical Center; Boca Raton Airport Authority; the Palm Beach State College Foundation; the Boca Raton Ballet and the Mizner Center for the Arts (Founding Board Member).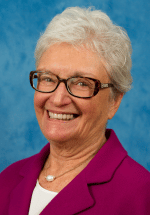 Marian Pealman Nease. Esq.
Director
Marian Pearlman Nease is an attorney at Berger Singerman, Boca Raton. Her practice is focused on probate, estate planning and health law. Marian has significant experience in probate and trust administration, and in advising institutional clients in the development and operation of continuing care retirement facilities and home health agencies. Her practice also involves representing borrowers and lenders in commercial real estate transactions.
Marian has served as general counsel to the health group of a national company which develops and manages continuing care senior communities, and advised this company on HIPAA, Medicare and Medicaid compliance issues. Additionally, she has represented continuing-care retirement communities and assisted-living facilities in obtaining and transferring state operating licenses. Marian has also served as in-house counsel to a real estate development company which developed country club communities and office condominiums.
In addition to her leadership on Trustbridge's Board of Directors, Marian served as a past Chair and long-time member of the Board of Hospice by the Sea; Board member of Retirement Housing Council; Legal Committee, LeadingAge; and past Chair and Board member, Mae Volen Senior Center.
Maurice Woods
Director
Maurice Woods received his MBA from The Kellogg School of Management at Northwestern University and since 2021 has been the President & Chief Executive Officer for Easterseals South Florida. 
Mr. Woods is a passionate executive with over twenty-five years of cross-sector experience in delivering social and economic impact. He is highly skilled in strategic and operational alignment, organizational design, and business process improvement. Maurice builds strong teams focused on results and continuous improvement and has worked in the corporate and non-profit strategy divisions of highly recognized firms which include General Motors, Cadbury Schweppes, large urban K-12 school districts, and others.